Vaccaro Law represents Faye and Daniel Zuzworsky, whose son Daniel was killed in the crosswalk with the right
...
In only the second known full bench trial of charges under the Right of Way Law, prosecutor Candace
...
Steve Vaccaro commented on the extensive evidence of criminal recklessness visible in photographs of the crash scene: The
...
The Morristown Daily Record covered the lawsuit of the Barcza family seeking accountability for the provisionally-licensed teen driver
...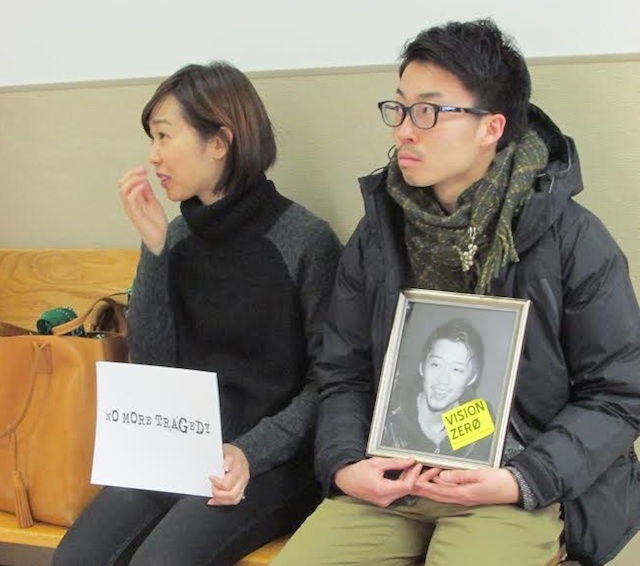 The family of Ryo Oyamada announced "with heavy hearts" a settlement with the NYPD.  A police officer struck
...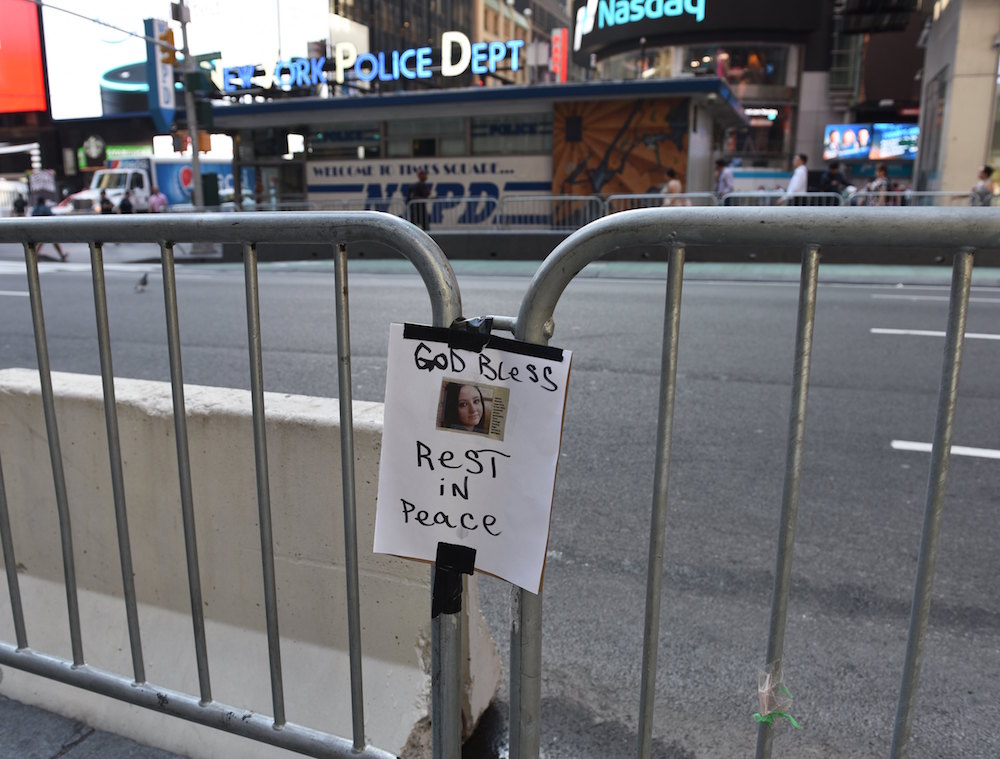 Amidst outcry over driver Richard Rojas, who injured dozens of pedestrians in Times Square rampage, the village Voice
...
Amy Tam Liao and Hsi-Pei Liao (pictured above), whose daughter Allie was killed by a negligent driver, demonstrating
...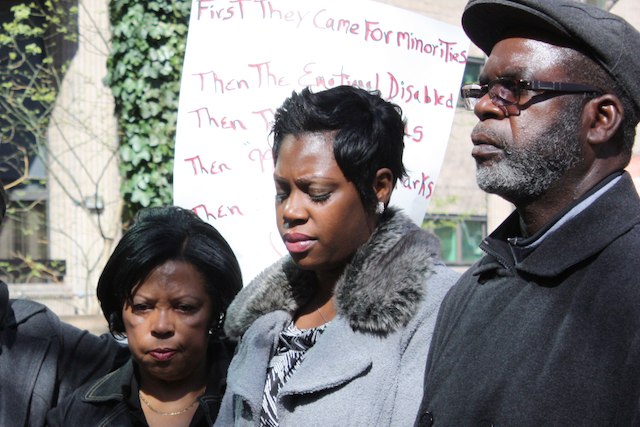 The Daily News interviewed civil rights attorney Steve Vaccaro about his work on the Shereese Francis case in
...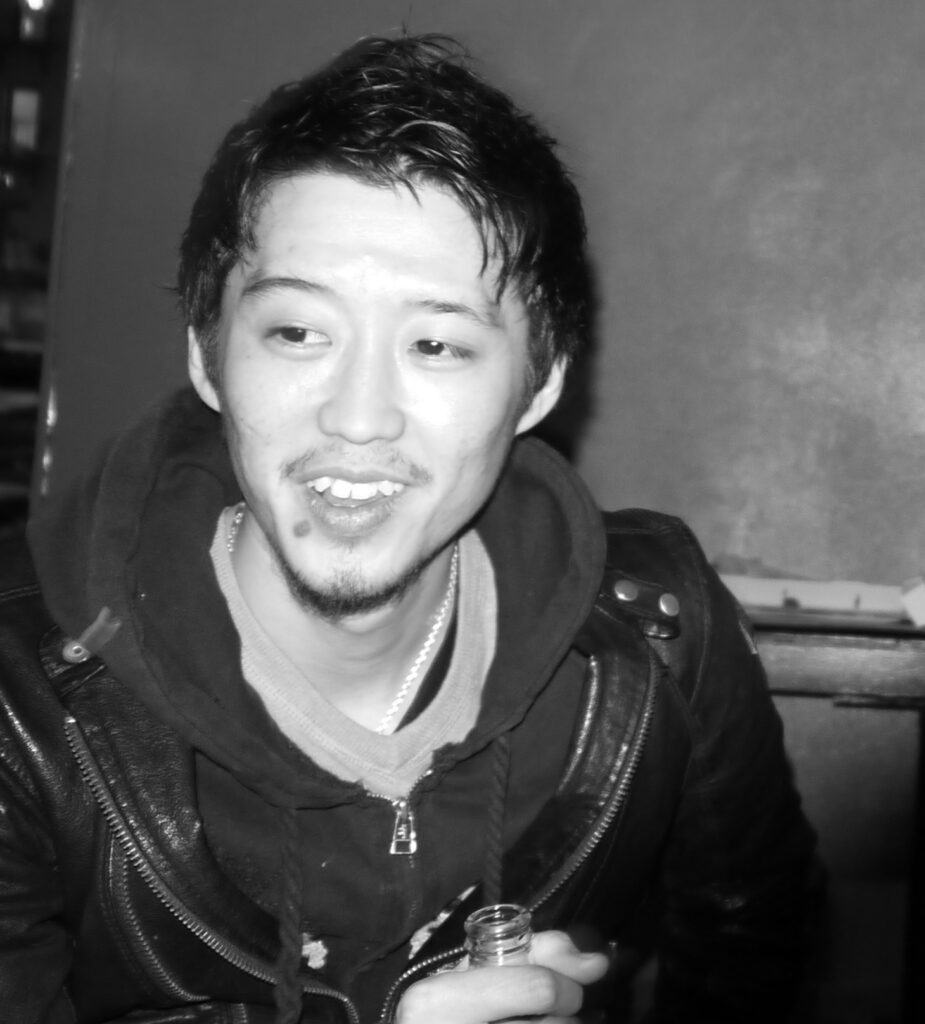 ニュー ヨーク市警の内部調査は、2013年2月に当時24歳の日本人留学生小山田亮さんをクイーンズブリッジでひき逃げして死亡させたダレン・イラルディ市警に 関して、イラルディ市警が赤色灯をつけずに高速で走っていたことを示すようなビデオが存在していたにもかかわらず、無罪とした。その続報について、ゴッサ ミストが報じている。小山田さんの家族は市を訴えているが、陸運局もまた、事件の事実を調べ運転免許を維持すべきかを判断するための安全性に関する公聴会を開くことになってい る。しかし、小山田さんが死亡してから2年近くたったにもかかわらず、陸運局は公聴会のスケジュールさえ設定していないと言う。 (写真: ニューヨーク市警の警官にひき逃げされた小山田さん。) 小山田さん家族の弁護士スティーブ・ヴァカロ(Steve Vaccaro) 氏は、「これらの公聴会は、無謀運転であったという厳格な説明責任を獲得するための強力なツールになります」 と話す。「プロセスに関する問題は、透明性が無いと言うことで、犠牲者の家族は望む方法で証拠を提出する機会を与えられておらず、警察の捜査ファイルはこ れらの公聴会では利用できず、警察の証言がしばしば存在しないことは言うまでもありません。」 公聴会には行政法判事が参加することになっており、証拠を確認し、運転免許を一時停止にするか失効させるかを決める前に、運転手や他の目撃者に話しを聞く ことになっている。一時停止や失効させるためには、証拠の優越だけが必要とされており、刑事裁判や交通公聴会中の基準よりも低くなっている。ヴァカロ氏は 多くの事例では2年かかると話しているものの、州法は、陸運局に対して事件から1年以内に公聴会を開くことを要求している。 陸運局の広報担当者ジャッキー・マクギニス氏は、小山田さんの公聴会が開かれない理由に関して答えていない。イラルディ氏が警察官の立場にあるからかとのゴッサミストの質問に関しては、「陸運局の安全性に関する公聴会は事件に関係した人が誰であれ同じです」と答えている。 「ライトが点灯していなかったことを記録するビデオテープを示すことを目指しており、この通りは中間ブロックの交差が許されていた通りであったことを示す 証拠を提出したいと考えています」とヴァカロ氏は今後開かれる陸運局の公聴会に関して話している。「そして、ダレン・イラルディの行動の一部が無謀であっ
...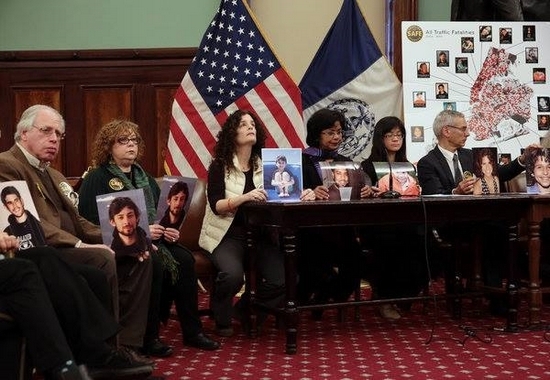 Jill Abramson reports on the growing movement against traffic violence led by families who have lost members in
...