Our Attorneys
---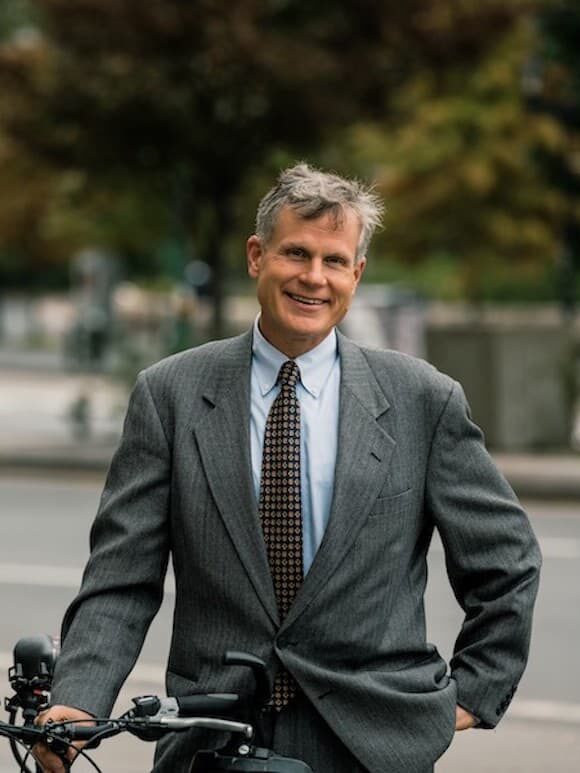 Steve Vaccaro is the founder and principal of Vaccaro Law. He primarily represents seriously injured cyclists and pedestrians. He has settled or taken to trial numerous personal injury claims involving complex scientific evidence and tens of millions of dollars in damages.  In a profile of his personal injury practice, the New York Law Journal described Mr. Vaccaro as "perhaps New York City's best-known lawyer advocate for bicyclist and pedestrian rights." Mr. Vaccaro's work representing cyclists was also profiled by his alma mater, Rutgers Law School (Newark).
On behalf of cyclist and pedestrian victims of motorist negligence, Mr. Vaccaro has secured compensation for scores of clients and brought groundbreaking impact litigation aimed at improving government's response to traffic violence. He has won orders requiring NYPD to promptly disclose investigative files to crash victims' families, sued NYPD to require investigation of all crashes resulting in serious injuries, and helped draft, win enactment and ultimately enforcement of the Right of Way Law, that imposes criminal liability for sober, licensed, stay-at-the-scene drivers who injure and kill. Vaccaro sued the New York State Department of Motor Vehicles on behalf of a class of thousands of cyclists improperly penalized with driver's license points and motorist-only surcharges, winning refunds for thousands and ending the practice going forward. He has questioned several high-ranking government officials under oath, including former NYPD Commissioner Ray Kelly. For his civil rights clients, Mr. Vaccaro won a judgment establishing that the MTA discriminated on the basis of disability; a million-plus settlement for the family of Shereese Francis, killed in her own home by NYPD officers; court orders requiring sign language interpreters for hearing-impaired hospital patients; and basic mental health l care for a statewide class of prisoners.
A daily cyclist and committed cyclists' advocate, Mr. Vaccaro has served on the Transportation Alternatives Advisory Council since 2007 and was named TA's 2010 Volunteer of the Year for his work to bring protected bike lanes to First and Second Avenues on the Upper East Side and in East Harlem. He is also a Board Member of Bike New York, a leader of innovative bike education programming and sponsor of the annual 40,000-rider Five Borough Bike Tour. In 2013, Mr. Vaccaro convened and founded StreetsPAC, a registered New York political action committee that supports candidates for public office committed to safe, complete and livable streets, for which he currently serves as Board Member and General Counsel. Mr. Vaccaro is also a Board Member and regular ride leader of the New York Cycle Club. He comments in the press and to government officials regularly on bicycle and traffic law issues.
Mr. Vaccaro is a graduate of Wesleyan University (B.A. '86, Women's Studies & Government), and of the Rutgers School of Law-Newark (J.D. '96, summa cum laude, Moore Prize in Employment Law). In 2014, Rutgers Magazine profiled his practice in a feature article entitled, "A Passion and a Cause: Alumnus Steve Vaccaro, an attorney who is changing how automobiles, pedestrians, and cyclists share the streets of New York City, specializes in motorist negligence."
From 2010 through 2022, Mr. Vaccaro pursued a mission-based law practice representing cyclist and pedestrian victims of traffic violence. In 2012, he founded and served as the name partner of the leading law firm representing cyclists in New York and New Jersey. From 1996 through 2010, Mr. Vaccaro practiced law at Debevoise & Plimpton. From 1986 through 1994, Mr. Vaccaro worked as an organizer and business representative for two unions: Local 802 of the American Federation of Musicians, and the Committee of Interns and Residents. From 1983 through 1988, Mr. Vaccaro served on the National Executive Council of the Democratic Socialists of America (Youth Section).
Mr. Vaccaro is admitted to the bars of the States of New York and New Jersey; of the United States District Courts for the Southern and Eastern Districts of New York and of the District of New Jersey; and of the United States Courts of Appeals for the Second and Third Circuits.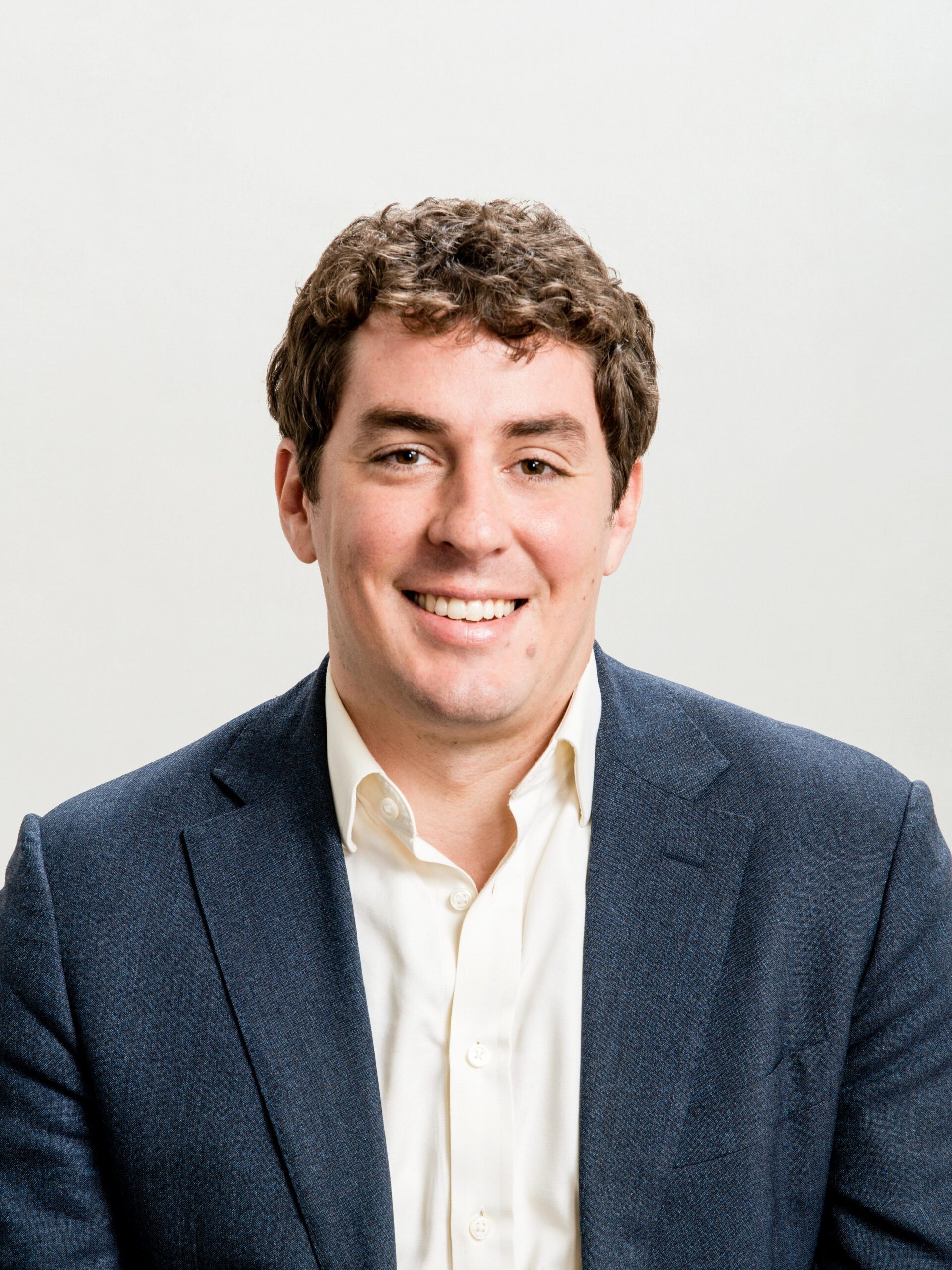 Chris B. Greene has represented numerous individuals in civil rights and criminal matters. Chris was selected by Sullivan & Cromwell for a secondment with the Federal Defenders of New York, where he represented indigent individuals charged with federal crimes. While there, he handled a wide range of matters, including a three-week insider trading trial.
Chris also served as the senior associate on the legal team at Kaplan Hecker in the successful lawsuit against the 25 neo-Nazi and white supremacist groups and individuals who had planned and participated in the racially-motivated violence on August 11 and 12, 2017 in Charlottesville, VA.
Most recently, Chris served as the primary attorney for a New York civic association sued for defamation arising out of the association's advocacy work. Following the full dismissal of the defamation claims, Chris helped pursue anti-SLAPP and fraudulent conveyance claims on behalf of his client.
A Staten Island native, Chris serves as the Vice Chairman of the Board of The Greenbelt Conservancy, an organization that supports more than 2,800 acres of protected trails on Staten Island. He is also a founding member of the Board of the New York Shuffleboard Association, and previously served on Staten Island Community Board 1.
Chris is a graduate of Wesleyan University (B.A. with Honors, College of Social Studies, 2008) and the University of Chicago Law School (J.D. with Honors, 2011). Prior to joining Vaccaro Law, Chris practiced law at Sullivan & Cromwell LLP, Kaplan Hecker & Fink LLP, and Kagen Caspersen & Bogart PLLC.
Mr. Greene is admitted to the bars of the State of New York, the United States District Courts for the Southern and Eastern Districts of New York, and the United States Courts of Appeals for the Second Circuit.